About Us
Come Join the Family!
If you are looking for a new car, you need to find a dealership that has all the necessary resources. You want a quality selection. You want to work with knowledgeable experts. You want support from our team every step of the way.
Here at Schumacher Chevrolet of North Palm Beach, we go above and beyond to make your car-buying experience one to remember. We'll help you find the vehicle that's perfect to take on the roads of Lake Park, West Palm Beach, Greenacres, and Stuart, FL. You are more than just a customer—you're a member of our family.
Mon - Fri

8:30 AM - 8:00 PM




Sat

8:30 AM - 6:00 PM




Sun

12:00 PM - 5:00 PM



Mon - Fri

7:30 AM - 6:00 PM




Sat

8:00 AM - 3:00 PM




Sun

Closed
Mon - Fri

7:30 AM - 6:00 PM




Sat

8:00 AM - 3:00 PM




Sun

Closed
Personalized Service
The car-buying journey can take you to many places. When you come to our dealership, you will find that we will support you with personalized service. We have a quality lineup of Chevy vehicles for sale.
You can find many new Chevy vehicles in our inventory, including the Malibu, the Equinox, the Traverse, and the Silverado. We can guide you to the proper fit by providing details on the cars you're considering, from performance specs and interior dimensions to technology and safety features.
We also want to make sure you have a comfortable financing experience. We know the importance of creating a plan that fits your wants and needs. We'll work closely with you to identify opportunities to help get you into your dream vehicle. Your questions will be answered as you determine which model you want. We're happy to discuss how we can construct a plan that meets your most essential needs.
Check out the other Schumacher brands in North Palm Beach, FL: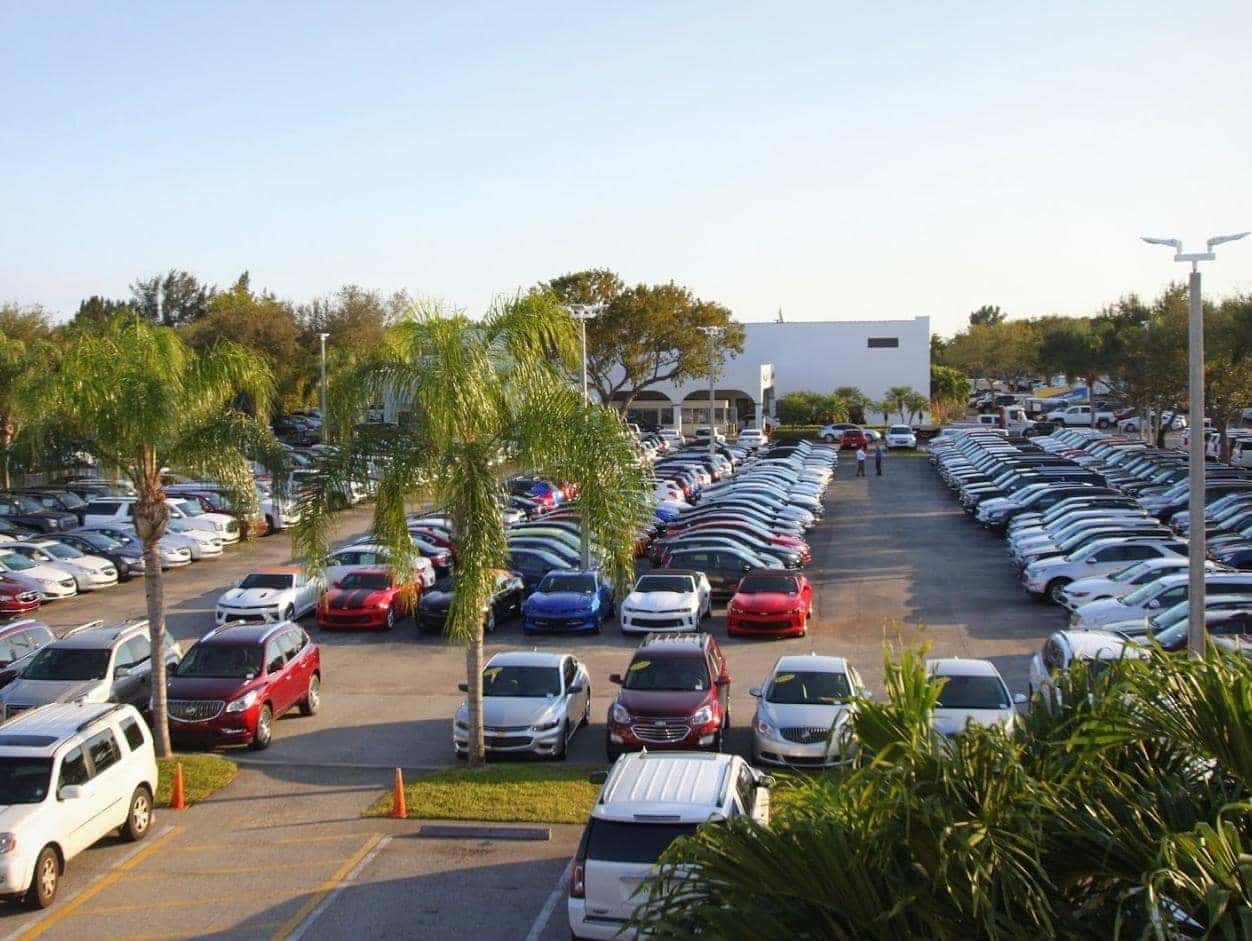 GROWTH OF THE COMPANY
Schumacher Buick opened its doors in 1971 on Okeechobee Boulevard. Richard Schumacher brought his family to the Palm Beaches after a highly successful career as a Ford dealer in the Chicago area. He immediately embraced the community and began a philosophy of service to customers that would carry on for generations. It was not long after opening Schumacher Buick, that Richard and his team became the number one Buick dealer in the State of FL.
After his graduation from Southern Methodist University, his son Chuck returned to FL to open and operate the highly successful, Bay view Buick in Port Richey, FL for his family. He soon returned to run the Palm Beach store and quickly led the sales team to become the number one Buick dealer in the nation. With keen business acumen and an unrivalled reputation, Chuck continued to build the business adding Oldsmobile in 1989.
Chuck carried on the family tradition of ownership in 1997 when he purchased the current Northlake Boulevard location, offering Mitsubishi, Volkswagen, Pontiac and GMC Truck. He added Buick and Oldsmobile to that dealership shortly after.
Chuck became the Saab Dealer for Palm Beach County in 1999 and then added Pontiac and Volkswagen at the West Palm location in 1999 and 2000 respectively. Infiniti and HUMMER became a part of the offerings in 2001 and Mitsubishi joined the West Palm Beach location in 2007. Chevrolet was added to the line up at the Northlake location most recently.
Serving Customers for Life
Our dealership is dedicated to "Serve Customers for Life." This is more than just a slogan to us. We realize the best way to be successful is to make the people we serve happy. Every department at our dealership is dedicated to this philosophy.
We aim to be where you go for all your automotive needs. When you need a new car, we want to help you. When you need service on your ride, we can fix it and get you back on your way. If you're going to sell or trade your vehicle, we can assist with that as well.
We strive to complete all services quickly and competently. Our goal is to provide friendly, professional treatment that will have you returning to us for years.
Dedication to Community
In addition to our work supporting local drivers in the car-buying process and beyond, we are also dedicated to the local community. We strive to give back whenever we can. This includes our involvement with the Boys & Girls Clubs of America, Easterseals, and the American Red Cross.
We want to be more than just a car dealership. We want to impact our local community and give back where and when we can.
Visit Our Dealership Today
Here at Schumacher Chevrolet of North Palm Beach, we are proud to be a dealership that provides the tools necessary to get the ride you want. From our quality selection to our experts in finance and service, we are here for you every step of your journey.
We invite you to visit us today, so we can help you get on the roads of Lake Park, West Palm Beach, Greenacres, and Stuart, Florida. Start by browsing our selection of new Chevy vehicles and learning more about our team. Then, come to see us to start the process of finding your dream ride.
RECOGNITION
In 2002 Chuck was honored by the FL State Commissioner of Education, Tom Horne with the Commissioner's Business Recognition Award for the organizations contribution of facility, internship opportunities and the support of an automotive instructor at the Automotive Career Academy.
In the fall of 2003 Chuck received the inaugural Chairman's Award of Excellence presented by the North Palm Beach Chamber of Commerce, recognizing him for the contributions that he and the company have made, and continue to make, to Palm Beach County.
Chuck and the organization were honored with the 2004 Business Athena Award, a national award presented to individuals and companies recognized for their professional accomplishments, philanthropic and community service, and for their unique initiatives to provide leadership opportunities for women.
Chuck was the recipient of the Northwood University Dealer Education Award in the spring of 2005 for his contributions to the education of the primary, secondary and post secondary students of our community.
Chuck was the recipient of the General Motors Dealer of the Year Award for the fifth time in 2008. The award was presented in New York City, where he was honored with 108 other General Motors Dealers from around the country.
Chuck was inducted into the Junior Achievement Business Hall of Fame and recognized as their Pioneer Laureate for 2006.
In February 2007, Chuck received the Time Magazine Quality Dealer Award. The Time Magazine Quality Dealer Award is the automobile industry's most prestigious award for automobile dealers, recognizing their success and their demonstration of a long standing commitment to effective community service.